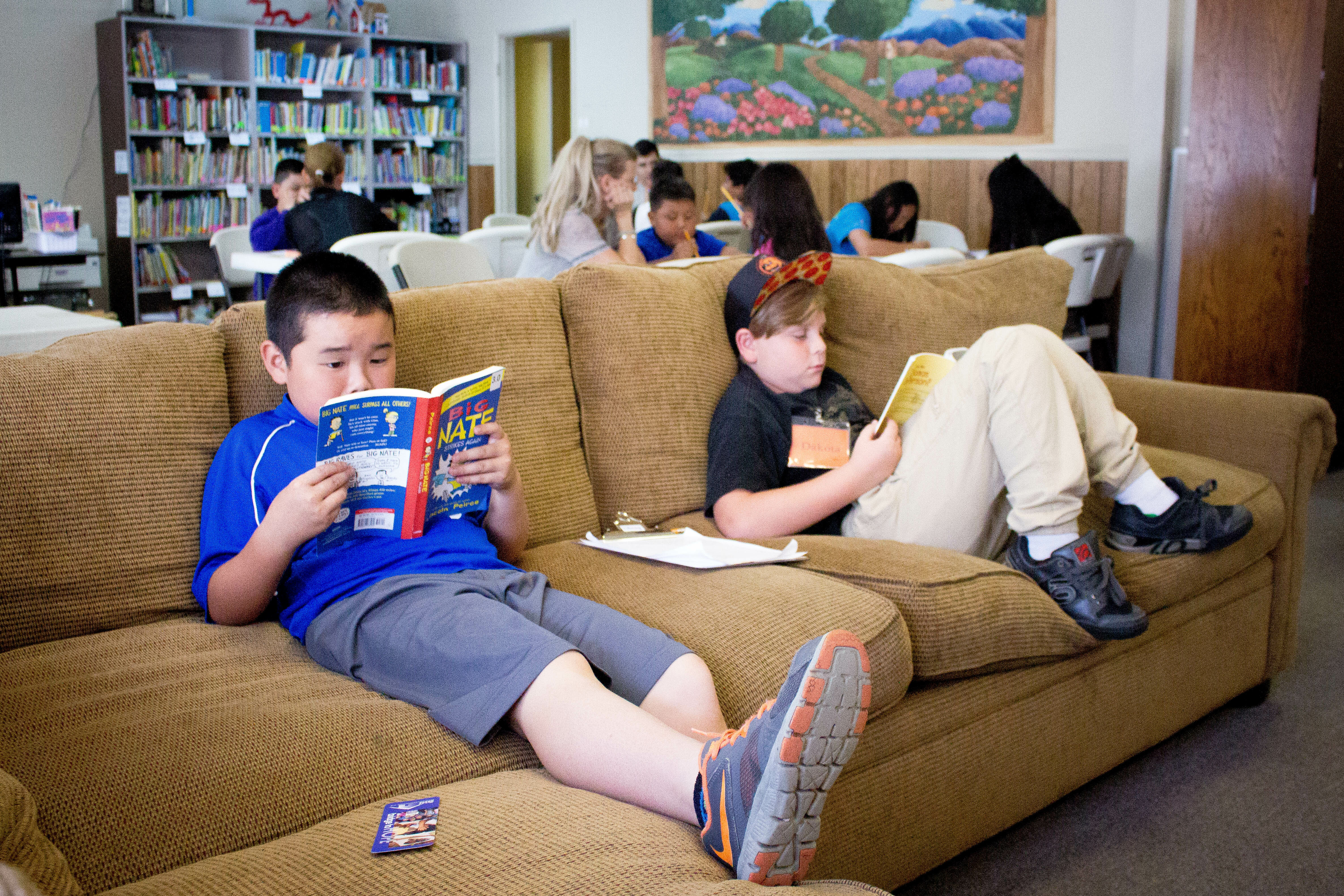 Specialized literacy training is an integral part of Micah House programming. Students are regularly tested to determine their reading level, if a student is one grade or more behind in his/her level, they are enrolled in the literacy program for more in-depth reading skills training.
On average there are 30 students enrolled in our literacy program, and the average improvement rate is 125% within a 9 month period.
Since reading is crucial for future success, we have decided to make this a strategic investment in the lives of Micah House kids. As a part of our everyday programming, students finish their homework and then they spend approximately thirty minutes reading.
Another way that children learn to comprehend what they are reading is through individual instruction with an adult. During one-on-one instruction, the distinctive strengths and weaknesses are addressed so that each child can grow to become better readers. Some of the learning strategies employed are:
Decoding unfamiliar vocabulary, letter and word

Recognition, fluency, and monitoring comprehension.
Students may also participate in Reading Club. This is a fun, interactive group who read at a similar level. They participate in reading games, 'read-alouds', and a reader's theater which are all designed to strengthen their reading skills.
Literacy is a fun and meaningful way to invest in a child's life. There are many volunteer possibilities, including:
Partnering with a student to read together after their homework

Working one-on-one to strengthen their reading abilities